Elegant wedding invitation, mirror images of the bride
Click to purchase this elegant wedding invitation
Show your loved ones you care with a custom invitation to celebrate your event.
Choose any wedding invitation that you like from my unique collection and then you can add your own personal message with all the details on the inside of your card.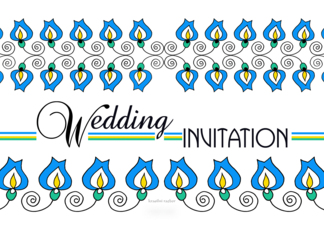 Decorated wedding invitation, yellow and blue bellflowers
Click to purchase this decorated wedding invitation








Just click on card you like and you can purchase one of my unique greeting cards. Thanks!!!